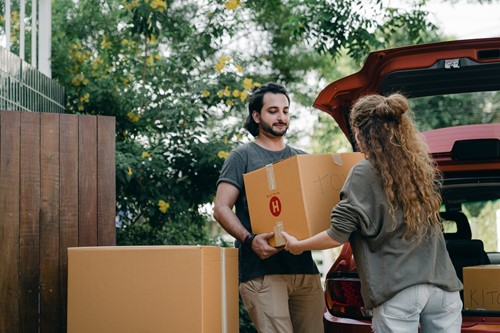 Photo by Ketut Subiyanto from Pexels

When it comes to your new home, you have quite a few heavy options to consider. One such option for consideration is, "do you buy a pre-existing home or build your perfect house from scratch?" While finding your perfect pre-existing home is possible, building one from the ground up can offer certain benefits. Here are a few of those benefits for those considering new construction.
1. Know the Entire History of Your Home
If you choose to build your home from scratch, you have the advantage of knowing exactly what the house has been through. This goes both for the stories of who has lived in the home and what the house itself has gone through.
When you purchase a home that's already built, gaining access to its history is standard. The process normally includes having the buyer fill out a questionnaire that details what they know about the house, reviewing surveys and deeds for the house and conducting a home inspection.
But even with these steps, you may not learn everything there is to know about the property. You'll be able to talk about most major points, but the minor details that could add to your home's history could be lost.
2. Avoid Potential Mold or Mildew Issues
While mold and mildew can be detected and completely treated in pre-existing houses, it's a lot easier to keep tabs on it with a new construction home. You'll be able to construct your home with mold-resistant materials such as mold-resistant drywall, stucco, wood or even carpet. You'll also have a personal understanding of the materials that will work best for your household. This could be highly beneficial if someone has an intolerance to certain building materials or mold-inhibiting solutions used during the construction process.
3. Design the House to Your Liking
The biggest benefit of building your own new house is that you get to design it. From the size and floor plan to the landscaping and interior finishes, you have a say over virtually every aspect of the house. While there are parameters to stay within, you can tweak and customize to make the home truly unique to you. When purchasing an existing house, you might plan on redecorating or remodeling part of the home. Even with these plans, it can be difficult to restructure the entire house to meet your customizations.
If you're in the market for a new home and considering the different options that are available, give thought to building a new home. It comes with significant advantages and may be more doable than you realize.